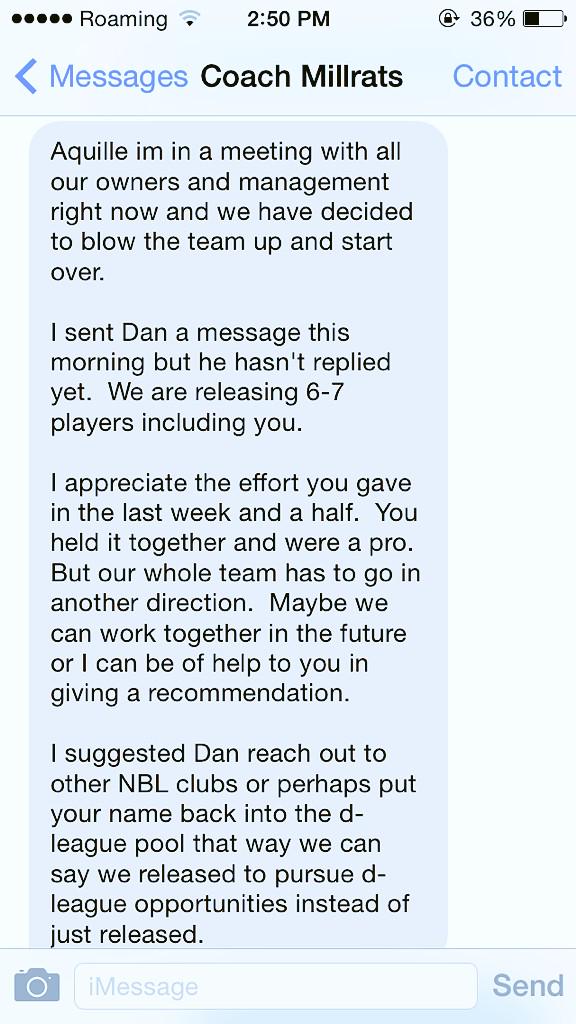 It was short but sweet.
The Saint John Mill Rats have released 5'6" superstar Aquille Carr.
Naofall Folahan, Jamine Peterson, Anthony Winbush and Carr were released by the Saint John brass on Saturday, after the Mill Rats began the season at 4-8.
Carr, arguably the most notable signing in National Basketball League of Canada history, tweeted an image (right) of a text message from someone named 'Coach Millrats'.
Carr has since deleted the tweet.
It is unknown who 'Coach Millrats' is or when the message was sent. The text mentioned '6-7 players' being released, leaving the impression that there are more changes on the way for the third-placed Mill Rats.
According to the FIBA stats embedded on the league website, Carr was averaging 9ppg and 2.6apg with Saint John this season.
Carr had been suspended, both by the league and Mill Rats, twice during the season.